Veneta Property Management
We Manage Your Properties in Veneta, Springfield and surrounding areas
Why Work With Trio Property Management Inc. in Veneta, Oregon
Is Trio Property Management Inc. a good fit for me
At Trio Property Management our owners are our business. We take pride knowing we provide top quality property management serving our owner's best interests and providing well-maintained properties for the rental market.
Though Trio is a newer company in the area, we are locally owned and operated with over 40 years experience in the field. Our goal is not to be the biggest company around, but provide the best services to our owners possible.
We work hard to build your trust while taking our best care of your investments. We strive to maintain our owners' investment by fitting it correctly in the market, in turn providing a quality living space to attract quality tenants while watching the owners' bottom line to maximize long-term returns.
Inquire About Our Services
(541) 434-1900
Trio Property Management Inc. is a State licensed management company. The following is a list of our range of services:
Accounting and Reporting
+
Rent collection
Bill payment with monthly accounting
Monthly statement and disbursements
Year-end reports/Yearly tax documentation
Owner
+
Friendly and attentive staff
Use of our years of knowledge and proven techniques
Use of our quality, affordable cadre of vendors
Property
+
Market analysis for competitive rent rates
Advertising and marketing using the most cost-effective print, electronic media, and professional networking
Property "make ready" techniques and standards
Property showings
Interior and exterior inspections
Digital record of property
Quick turnovers between tenants
Repairs and property maintenance
Follow-up on work completed by vendors for maintenance and capital improvement projects
Tenants
+
Field property inquiries
Thorough tenant screening: rental references, credit checks, income verification, and criminal background check
Lease negotiations, agreements, and renewals
Address tenant concerns
Tenant deposit accounting
Eviction services
24-Hour Emergency Line
Management
+
Current licensed property managers
Current on Landlord/Tenant Law
For more information about Eugene Property Management, please visit our educational blog and our Owner FAQ's . To see what others have said about us, view our Testimonials page and our Google Plus page.
Veneta Area Information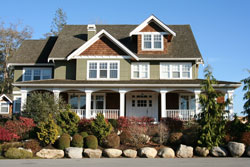 Veneta was established in 1912 by Edmund Eugene Hunter, who named the settlement after his five-year-old daughter. Veneta post office was established in 1914. Veneta Hunter Vincent, the city's namesake, died in 2000 at age 91. She had attended the city's 70th anniversary party in 1982.
Veneta has been the site of the annual Oregon Country Fair, originally called the Renaissance Faire, since 1970.
On August 27, 1972, the Grateful Dead played a concert—the first "Field Trip"—at the Oregon Country Fair site. The concert, a benefit for Springfield Creamery, has become legendary to Deadheads and is documented in the film Sunshine Daydream. The city's name is used on Veneta, Oregon, a 2004 release by New Riders of the Purple Sage, which is a live recording of the group's opening performance at the 1972 Field Trip. Source From Wikipedia
Areas We Service