About Us
Locally owned and family operated, Trio Property Management Inc. was created by three individuals with a passion for providing quality service and improving the condition of rental properties in the area. Jason and Jennifer Evans, along with the management team of Trio Property Management, have several decades of combined management and operations experience.
Licensed 2004 in the state of Oregon as Property Managers, Jason and Jennifer created Trio Property Management Inc. (Trio) along with the mentorship of an expert in the field of property management. The "trio" recognized a need in the community to provide quality property management for single family homes up to four-plex units that combined both the experience of years in the field and use of new technology and systems. Currently, Jason and Jennifer (the duo from Trio) manage a thriving property management business servicing Eugene, Springfield, and the surrounding communities.
Both Jason and Jennifer are members of the professional organization in the field of residential property management called the National Association of Residential Property Managers (NARPM). NARPM promotes a high standard of business ethics, professionalism, and fair housing practice. Jason and Jennifer earned the Residential Management Professional (RMP) designation. This designation ensures property owners that as licensed property managers, Jason and Jennifer have met specific and ongoing educational, experience, and volunteer requirements designed to protect their property owners beyond the minimum required to get a property management license. It sets them apart as leaders in the industry.
Our Mission
To provide efficient and effective high quality service to every client we serve.
To represent the owner's best interest by maintaining properties in their proper position in the market place while keeping an attentive eye on the bottom line.
To stay active locally and nationally in our industry to keep current on laws and procedures that affect our owners and tenants.
Meet the Team
Jason Evans, RMP » Oregon Licensed Real Estate Property Manager, Owner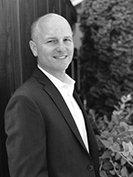 Jason's background is in the medical emergency response industry working as both a Registered Nurse in the Recovery room and Emergency Room, as well as a Firefighter/Paramedic. His proven ability to assess a situation and break down tasks has proven essential in the property management field. He has a knack for creating and refining systems to improve efficiency and maximize fiscal responsibility. As is common with many Firefighters', Jason had initially started Trio on the side to keep him busy on his off days. But over time, word got out and the company grew. Jason left the medical industry in 2012 to focus all his energies and time into Trio. As lead Property Manager, he works closely with our property owners and properties. Jason manages the maintenance issues with our hand selected, high-quality, low-cost vendors, as well as with thoughtful planning supervises capital improvement projects. With his attention to detail and perseverance for excellence, he oversees the monthly owner reports to accurately reflect the owner's monthly bottom line. His proven strategies and systems and internal desire to provide a service of value to the community have driven him to lead the company to grow and prosper and provide excellent customer service to owners and tenants.
Jason moved to the Eugene area in the mid 90's and has been married to Jennifer since 1996. They have two children and are currently surviving the teen years. Jason's passion is designing and refining systems (I know what you're thinking-you'd understand if you met him). He also enjoys gardening, surfing and kite boarding along the Oregon coast; though he'd never turn down warmer waters!
---
Jennifer Evans, RMP » Owner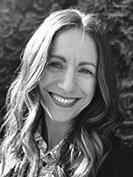 Jennifer's background is in non-profit management. She began her career as the Volunteer Coordinator at Relief Nursery, a leader in the state of Oregon working to keep children in the community safe from abuse and neglect. Her experience at the Relief Nursery gave her the opportunity to expand her skills to the larger non-profit community as the Practicum Coordinator for the College of Education by coordinating University of Oregon undergraduate students in internships with non-profit agencies throughout Lane County. Her high attention to detail and excellent written and verbal communication skills is a great asset for maintaining the myriad of documents, records, and accounting needed for property management.
Jennifer moved to Eugene from the Portland area in the early 90's. She and Jason met while playing Ultimate Frisbee "ultimately" leading to a fall wedding under the rain clouds. Jennifer feels fortunate to have the opportunity to work side-by-side with her husband as co-parents and co-owners of a company working hard to provide quality housing and property management in the area. Jennifer's passion is to connect deeply with people and to encourage and motivate them to be the best of who they can be. In her off time, you'll probably see her in a local coffee shop doing just that!
---
Karin Mitchell » Oregon Licensed Real Estate Property Manager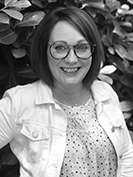 As a Licensed Oregon Property Manager, Karin brings with her the knowledge of owning a business and previous property management experience. She works hard, likes to stay busy and is excited to be back in this industry. Karin has a passion for helping people and she loves the excitement people get when moving into a new home. The unique features of homes and the decorating style individuals bring when moving into a new place make this career fun and exciting to Karin. Every day is a new adventure. Born and raised in Cottage Grove, Karin left for 18 years to live in the Portland area. During that time she worked as a leasing agent for a large company in Southwest Portland. She went back to school, eventually became a hair stylist, taught cosmetology and became a business owner.
Shortly after Karin moved to Portland, she met and married her UPS man. They have been married since 2000, their family became complete after having a boy and a girl. Making the choice to move from Portland as a family to the Eugene area in 2016 was fueled by wanting to be closer to Karin's large extended family. As a family they enjoy being on the go, the Oregon coast is their favorite place to get away and yes, they love the cold ocean water.
Karin also advocates for Kids' First organization in Eugene and you'll find her playing 100 holes of golf in 1 day to support Kids' First each fall. She is always up for a good challenge that benefits a charity she loves.
---